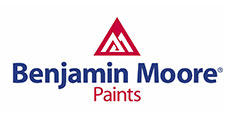 Benjamin Moore is one of the finest names in premium paints and stains. Since 1883, they've been providing some of the highest-quality paints and finishes in the industry, with superior performance and application properties to go with their unmatched selection of colors.
Premier Painters is proud to use a wide selection of Benjamin Moore paints, and stains in our painting service. From warm, interior paints to liven up your living room to durable, long-lasting outdoor paints and exterior stains, Premier Painters offers Benjamin Moore quality at reasonable prices.
Benjamin Moore knows that a perfect color choice, combined with the right selection of paint, can make your decision as meaningful on Day 1 as it is on Day 1,000.  With years of experience in color theory, Benjamin Moore's color experts have created a wide variety of color palettes that will meet all of your needs.
Whether you're staining a deck, re-imagining an interior space or painting the entire exterior of your house, Benjamin Moore makes a paint or stain that fits your project.  Their ongoing commitment to research and innovation has led them to many industry firsts, and that commitment means that their paints are some of the best available today: long lasting, durable and ecologically friendly.
Benjamin Moore's Natura Premium Interior Paint has earned an asthma and allergy friendly certification.  With it's low odor, zero emissions and zero volatile organic compounds, Natura is ideal for those concerned about their exposure to allergens.  Their Aura Interior Paint delivers ultimate performance with brilliant, rich and everlasting color, while their Aura Exterior Paint includes their patented Color Lock technology, providing unprecedented durability in even the harshest weather conditions.
Whatever project you have in mind, Benjamin Williams has a paint or stain that will meet and exceed your needs.  Premier Painters is proud to use genuine Benjamin Williams paints to help ensure we give you the best possible experience with the longest lasting performance.