If you are looking to hire professional painters and painting contractors who are guaranteed to provide you with detailed workmanship and stunning results, you will not be disappointed when you choose Premier Painters. As industry leaders in Mississauga and Oakville for over 20 years, we are ready to tackle your project with an eye for detail and precision. Our skilled teams of experts are ready to help you every step of the way, so that we leave your residential and commercial spaces revitalized.
With extensive experience in painting properties of various magnitudes, we know the importance of offering an estimate for our work. We are happy to provide you with a free quote that will help us to work efficiently within your budget. We want to exceed your expectations, which is why organizing each project from the first step is so integral to our process. Preparation is our key to ensuring we are ready to hit the ground running before we even step foot on your property.
There is no shortage of painting companies that serve the Mississauga and Oakville areas, so what sets Premier Painters apart? Our exceptional customer service and experience. Call us with any of your questions and our knowledgeable customer representative will be happy to help you. We also ensure that our painting contractors are well-educated in all aspects of painting and they are able to answer any questions you have along the way.
We want to treat your home and business as if they were our own, that's why our services are extensive and not restricted to painting alone. Each of our team members are expertly trained in all of the following areas should your property need additional work: drywall repair, stucco repair, wood staining, spray painting, wallpaper installation, and wallpaper removal.
You can trust us to take great care when working with your property and to ensure a seamless experience from start to finish. Your satisfaction is our top priority, call or email us today to see how we can help you transform your property into the space of your dreams!
Our Basic Principles
Committed to excellence, our professional team of painters and painting contractors approach every project with the same eye for detail and expertise to guarantee you flawless results. We only use the best quality paints, finishes, and materials, and ensure our products are environmentally-friendly. Our priority is to treat your property with the same respect and precision that we would our own, which is why we have such a strong reputation amongst our clients. Let us show you first hand why we have been a leader in the commercial and residential painting industry for over 20 years.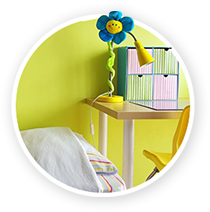 Start to Finish
From start to finish, you can count on us to take the guesswork out of painting. We work closely with you to develop a schedule that suits your needs, so that we get the job done efficiently, while keeping it affordable. Our painters are always prepared and take great care to protect your property while painting. We respect your space, which means leaving it the way we found it with no messes left behind. At Premier Painters we are proud of our exceptional customer service and we work hard to keep you informed every step of the way. If you have questions, we have answers, don't hesitate to ask!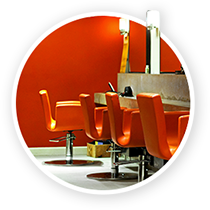 20 Years of Experience
For over 20 years Premier Painters has been an industry leader for commercial and residential painting in Mississauga and Oakville. Our teams are renowned for offering efficient service with exceptional results for projects both big and small. Keeping ahead of the game is easy when you have a team as passionate about their work as ours. You can trust that our experts are well-trained and employ the latest techniques when working on your interior and exterior spaces. We don't just aim to meet your expectations, we are dedicated to exceeding them.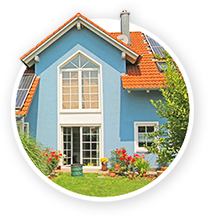 Your Satisfaction
Your satisfaction is paramount at Premier Painters, which is why we guarantee customer satisfaction from start to finish. From our friendly, knowledgeable customer representatives to our skilled onsite teams of painters and contractors, helping you is our priority. Having a large team affords us the ability to stay flexible with your schedule. Whether you're booking a job in advance or need assistance in a crunch, we are happy to work with your timeline. But nothing says it better than our clients! Read what past clients are saying about us.